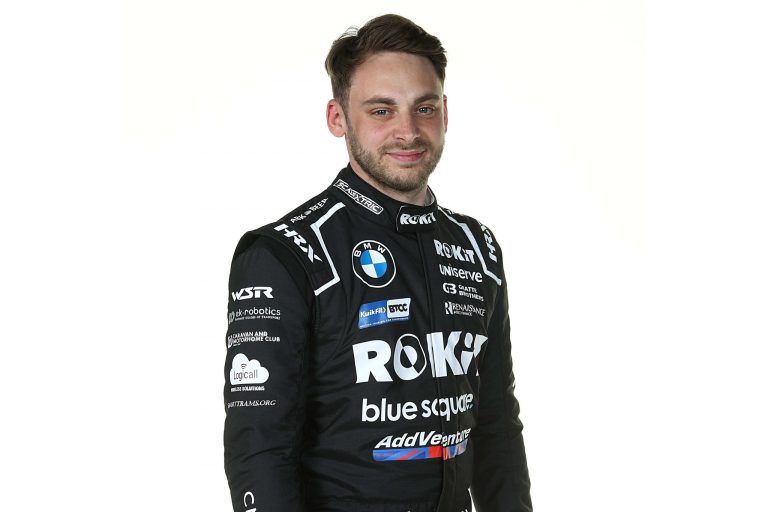 LOGICALL WIRELESS SOLUTIONS EXTEND PARTNERSHIP WITH HILL FOR 2022
After a
successful partnership during 2021, Wiltshire-based Logicall Wireless Solutions will continue their personal support of ROKiT MB Motorsport's Jake Hill, as the 28 year-old begins his 2022 Kwik Fit British Touring Car Championship (BTCC) campaign at Donington Park this weekend (23/24th April).
Hill will once again carry Logicall's distinctive 'cloud' logo on his race suit and helmet, not only for his BTCC campaign, but also for his varied 2022 Historic Racing Programme – which has already seen a pole position and podium at Mugello in the mighty Panoz Le Mans Prototype, and a battling drive at the Goodwood Members' Meeting in the Gerry Marshall Trophy with Ric Wood in his Ford Capri, which also saw Hill drive a Footwork Formula One car as part of the 1990s F1 demo.
"It's fantastic to have Logicall back on board once again," Jake said. "Ian (Morris) is a real enthusiast and is a hugely passionate supporter of my career, and I'm really looking forward to welcoming his guests and staff along to events throughout the year."
Logicall Wireless Solutions have over 15 years' experience across a wide-range of markets and industries, providing cost-effective 24/7 temperature-monitoring that is easy to install and operate. Ian Morris, Logicall Managing Director, explains the partnership and his enthusiasm for the BTCC.
"Personally I have been a massive motorsport fan for many years, and first really noticed Jake in the BTCC in 2017 when it was clear he was a raw talent with a big future. As Logicall have grown, it's coincided with Jake's career moving upwards and it was fantastic to see our 'cloud' logo on Jake's race suit when he was on the podium regularly last year. Really looking forward to see how he performs in the BMW 330e M Sport this season, and of course in his varied Historic exploits. Our business is about adapting to different scenarios and Jake is about as adaptable as they come in his field so it's a great synergy – and we are anticipating some fantastic days ahead."
Hill now prepares for the opening weekend of the 2022 BTCC with a final shakedown of his West Surrey Racing-prepared BMW at MIRA near Nuneaton this Thursday, before taking the short trip from there to Donington Park for practice and qualifying this Saturday 23rd. The opening three rounds of the series take place on Sunday 24th April, and will be shown live on ITV4 from 10.50am.
"As always, the opening round is a mixture of exciting and nerve-wracking but I feel really ready for this so let's get going!" Jake concluded.